By definition, CAPTCHA should be easy to read by humans but hard to read by machines. Apparently, they don't agree with that at D&B: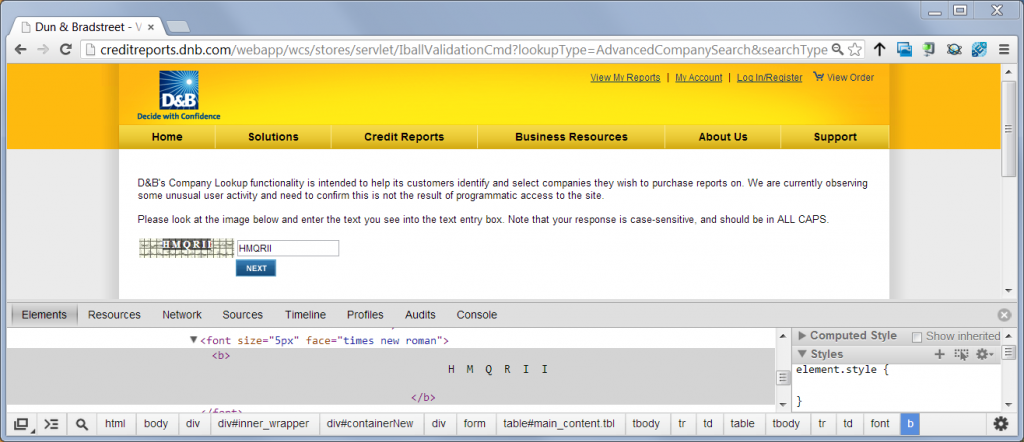 They put CAPTCHA in a plain HTML text, and then put an ugly background below so it can't be read by humans.
I knew corporate developers can be of lower quality, but this is hilarious 🙂
UPDATE 1: Check discussion on Hacker News and discussion on Reddit.
UPDATE 2: Many people got offended, but I stick to my personal opinion: many corporations have recruitment practices that reject good programmers and attract bad ones. Good programmers don't want to work in an environment where meetings require a tie, the development process is waterfall and the only way to increase your salary is to become a manager. But most of all, the screening of programmers should be done by technical department and not by corporate HR. And that is not hard, here you can create programming tests for Java and C# and send them to your candidates in less than 5 min.