I got a lifetime ban from biggest TEDx in my Country. Why?
Because I publicly said this "inventor" is a scammer: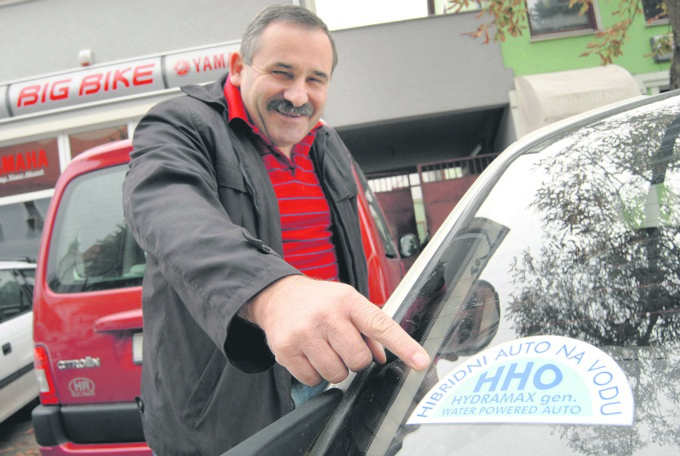 Ivan Jakobović with his "water-powered car".
Because gas is so expensive, he modified his car to run on water.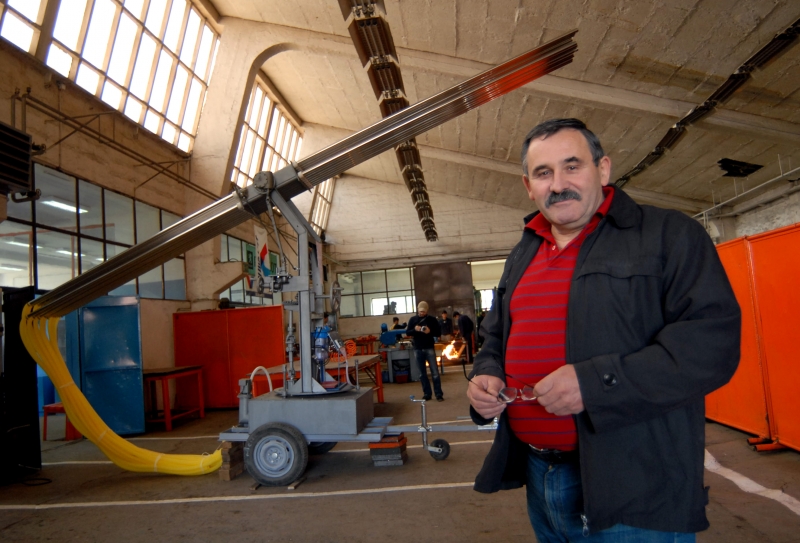 Ivan Jakobović and his "orgonic launcher".
It fires "orgon" into air and cleans the air above the city.
Amusing? I was also laughing until this one: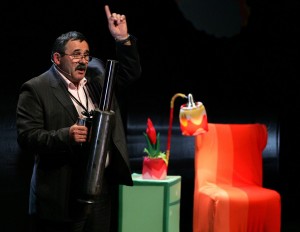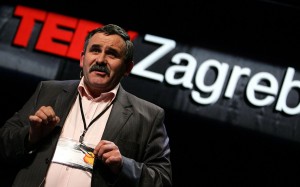 Ivan Jakobović demonstrating his "ozonic exhaust" on TEDxZagreb stage.
Mounted on a normal car, "ozonic exhaust" converts 45% of CO2 to oxygen (ozone).
You see, I don't like TED. I absolutely adore TED. TEDx are independently organized but follow the same rules as big TED. No pseudoscience.
Before I saw speaker list I was really happy to go. I purchased my ticket ($20) right from the invite e-mail. Only later when I checked speakers bios on the event page I noticed: "Ivan Jakobović – inventor of the water engine". I got absolutely furious.
On Facebook event page I commented on announcement:
Great, I purchased the ticket. But I don't like this one:
Ivan Jakobović – inventor of the water engine
He is a charlatan who uses TEDx for own promotion, here is the list of similar 'inventors':
Wikipedia: water-fuelled cars
Wikipedia: List of water fuel inventions (C.Frazer patented one in 1918!)
Mythbusters Free Energy "Busted"
Enough said. Why would I list arguments when Wikipedia and Mythbusters had done such a great job?
Some guy commented that it is not against TED spirit or TEDx rules. I researched some more and replied with this:
TEDx rules explicitly forbid such themes, this is from TEDx blog (search for "Free energy" section). Because of pseudoscience TEDxWestHollywood lost its license.
Black on white, Chris Anderson and his team were smart enough to anticipate this situation and provide detailed guidelines. Before going to sleep, I also sent above links to Karlo (event organizer), as I was not sure if he was reading FB comments.
Next morning I received Karlo's reply:
Ivan Jakobović will not talk about water engine, but about his inventions. There are many water engines but Ivan's water engine is patented and that means something. He is a serious inventor with more than 70 patents, too serious to brag about something he didn't do.
Notice that second link I sent to Karlo listed bogus patents on water engines. But at least we were having a normal discussion over e-mail, so I decided to research the patents.
Google Patents (USA and EU): 0 patents
Croatian patent office: 1 patent
PATENTSCOPE: 0 patents
So, I was wrong, Ivan Jakobović is an inventor. He has one patent in Croatia, for moonshine distiller. That explains some things. Notice that patent application is hand drawn.
Before writing back to Karlo, I decided to check FB. It was mayhem. On two separate threads, people were either liking my post or calling me a Nazi. More than 50 replies, and one of them was directly from Ivan Jakobović! And then I got a call from Karlo.
"How could you write that? You are ruining our event!", he shouted.
"I gave arguments why I think he is a scammer. Event is in two weeks, you can just remove him from speaker list.", I replied.
But I had a feeling that will not happen. Nobody was reading Wikipedia links, organizers were only seeing that I am calling "their" speaker a scammer. My explanations that I don't have anything against Karlo or against TEDx content team were vain – they already took it as ad hominem. I asked Karlo if he ever checked speakers for TEDx event, I vividly remember his voice:
Ivan Jakobović achieved more in his life than you ever will.
I was at his place and I saw water engine working with my own eyes!
And because of publicly criticising him, I have no option that to remove YOU from the event!
Exactly what happened next:
TEDxMaksimir team deleted negative comments from their FB page.

They removed speaker bios from event page, and posted names of the talks instead (no mention of "water engine").

They refunded $20 back to my credit card and posted the following announcement:
Mr Zeljko just got a phone call he will be refunded entrance fee.. ..We need to protect speaker reputation.. ..Ivan Jakobović will speak about his rich experience as an inventor.. ..one of the inventions Mr Zeljko is criticizing (ozonic exhaust) was already presented by Ivan on our first TEDx event in 2010.. ..that invention was sold and is successfully produced in Canada.. ..Thank you Mr Ivan Jakobović for sharing your rich experience with us and for honoring us again.. Karlo Matić, TEDxMaksimir license holder
There it is, public support from TEDx for Ivan. Mentioning Canada success of ozonic exhaust is funny, because Ivan Jakobović with all his profitable international inventions was working as technician at high school for agriculture. Don't worry, he is not teaching, because he never finished college. Don't get me wrong, many great inventors didn't have formal education. But I am surprised a man with such credentials wasn't checked before speaking engagement.
And exactly tomorrow, on Sep 20th 2013, Ivan Jakobović will deliver his second TEDx talk titled "Innovations. Motivations. Complications".
If you think that is kind of unfair, please share this.