Credit card companies should know all about phishing, right? McCann should know all about marketing, right? Combine the two in Serbia and you will get a marketing campaign that just went viral, although for the wrong reasons.
Mastercard Serbia organised a prize contest "Always with you" that asks female customers to share contents of their purse on Facebook. If you read the text carefully, it is not required to photo your card. However, the example photo clearly shows the credit card details of a fictive customer: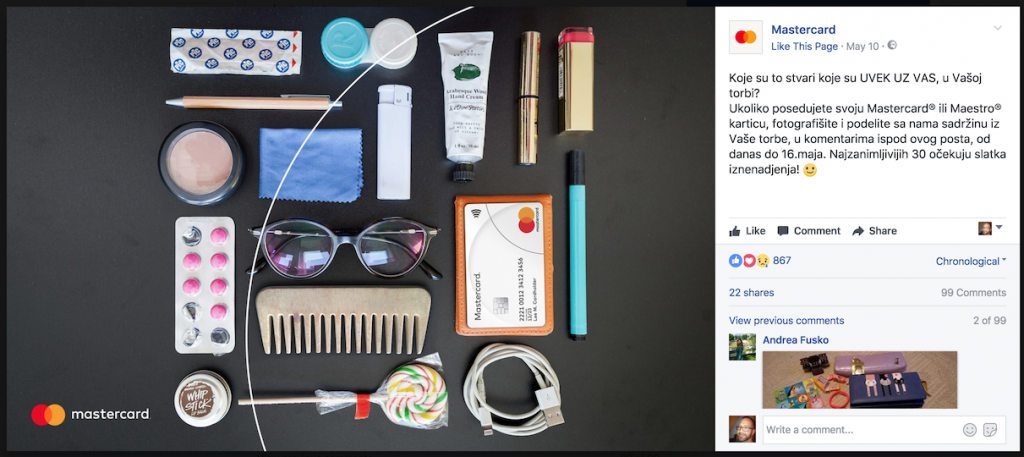 Lured by prizes, many customers posted photos of their private stuff. And some copied Mastercard promo — their credit card, with full details, is visible in the photo: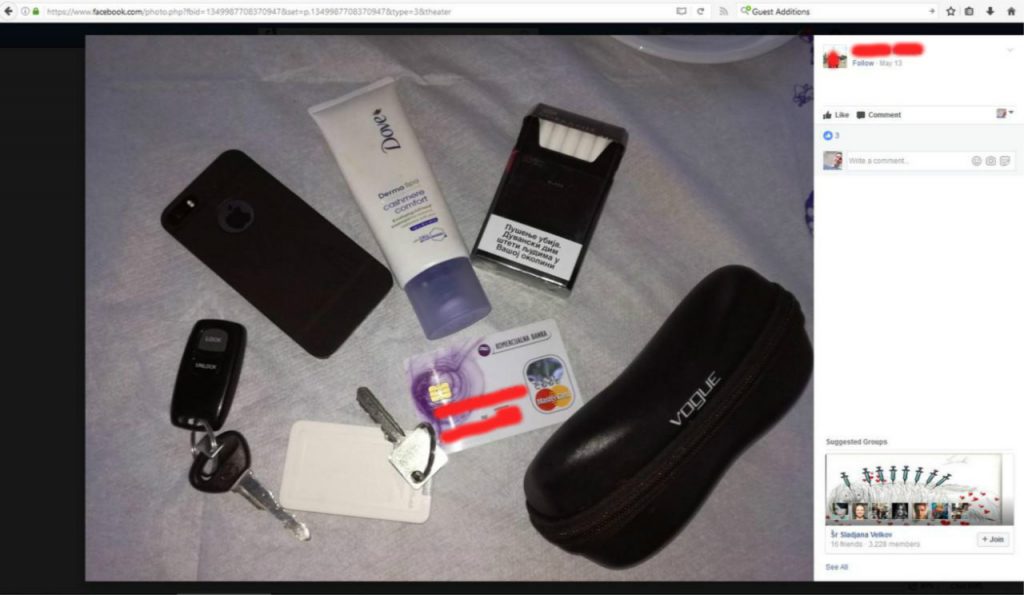 This is the first phishing campaign that I know that was organised by credit company itself!
The funny thing that is that nobody in Mastercard, McCann agency or legal team noticed the problem. There is a lengthy legal document explaining the conditions of the prize contest: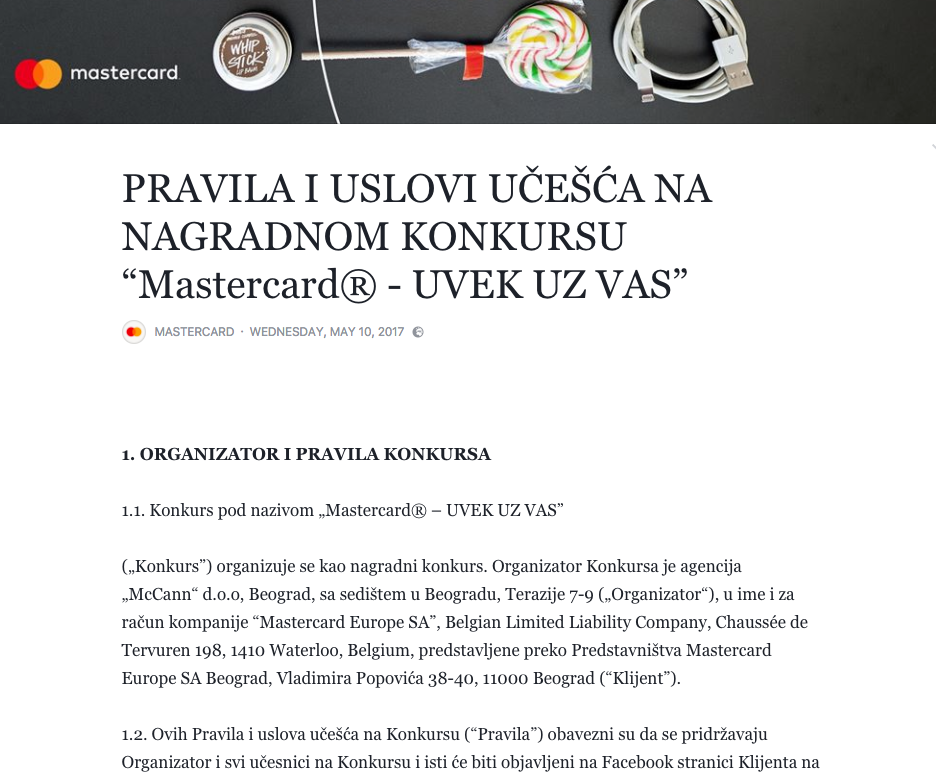 That document is signed by Mastercard Europe SA and McCann Ltd Belgrade, so it seems it has passed multiple levels of corporate approval. And Mastercard didn't seem to notice the problem until six days later when a serbian security blogger wrote about it.
In my modest opinion, the lesson of this story is to be careful how you hire. I am biased because I run an employee assessment company, but smiling people with lovely résumés can still be bozos. And when you have incompetent people in the company, it doesn't matter what formal company procedures you have in place.
P.S. As user edent from HN noticed, photo sharing of credit cards is nothing uncommon for Twitter: https://twitter.com/needadebitcard
P.P.S. As of today (May 18), entire "Always with you" campaign is deleted from Facebook.